2 p.m. ET Sunday, Nov. 14, 2021
AND
2 p.m. ET Sunday, Nov. 21, 2021
The Ground and the Sky: Creative Writing Workshops for Youth with Ibtisam Barakat & Naomi Shihab Nye
Online via Zoom
FREE with RSVP
What are we rooted in? What can we imagine? Come ready to open the doors of your imagination for your dreams to touch where no one has yet reached. Renowned writers Naomi Shihab Nye and Ibtisam Barakat will lead this two-part writing workshop for high school students – no experience necessary!
This online workshop series, taking place via Zoom, will help to envision, create and accomplish new greatness. The past is mapped out, but that map contains many mysteries, worth exploring, and the future needs a blueprint. Bring a blue-ink pen with you if you wish, for navigation of the great sea of ideas and possibilities. We are appreciating the past and going to the future, together!
Students who attend will receive a gifted copy of Naomi Shihab Nye's 19 Varieties of Gazelle and Ibtisam Barakat's Balcony on the Moon: Coming of Age in Palestine by mail (within the U.S.) after the workshop!
For questions, e-mail Kathryn Grabowski at [email protected].
Naomi Shihab Nye, Palestinian American, is the Young People's Poet Laureate of the United States, through the Poetry Foundation. She has worked all her life as a visiting writer in hundreds of schools and communities. Her most recent books are Everything Comes Next, Cast Away, The Tiny Journalist, which won both Texas poetry awards (Texas Institute of Letters and Writers League) and Voices in the Air – Poems for Listeners. 
Ibtisam Barakat is a Palestinian-American bilingual poet and author, and the 2020 Sheikh Zayed Book Award laureate of Children's literature. SZBA, which has been referred to as the Nobel prize for the Arab world, is a global award focused on advancing Arab literature and culture. Ibtisam is the founder of Write Your Life seminars that she has led for audiences of all ages around the world, in both English and Arabic. Her vision is a more representative human history that includes everyone's stories in their own voices. Ibtisam's memoirs about growing up in Palestine, Tasting the Sky, a Palestinian Childhood, and Balcony on the Moon, Coming of Age in Palestine, won multiple honors, including the International Reading Association's Best Book Award, the Middle East Book Award, and the Arab American Book Award. Her most recent books include The Lilac Girl, SZBA 2020 winner, and The Jar that Became a Galaxy, title book for the National Reading Campaign of Palestine 2019. She has two new books forthcoming in 2021. www.ibtisambarakat.com
---
In partnership with
Ibtisam Barakat's instruction of this workshop is supported in part by the Sheikh Zayed Book Award
Made possible in part by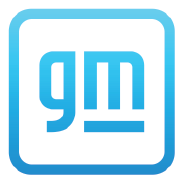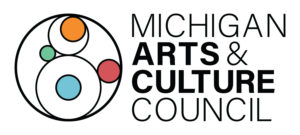 ---
Due to the pandemic, we have been closed to the public since March 13, 2020. Closed doors mean that our earned revenue streams have dried up, and corporate funds have been pivoted to assist with COVID-19 relief or for their own financial survival. We are looking forward to the day we can safely reopen, but until then, we need your support.