9:30-11:30 a.m. ET Thursday, Oct. 28, 2021
Smithsonian National Youth Summit: Gender Equity Through the Arab American Perspective
Virtual event
FREE with RSVP
In partnership with the Smithsonian Institute, AANM is pleased to be a host of the National Youth Summit. The National Youth Summit hosts conversations about important events in America's past that have relevance to the nation's present and future. This year's theme focuses on gender equity.
High school classrooms and students are invited to join us for an interactive conversation on what gender equity looks like through Arab American eyes. We aim to discuss the history of gender equity in the Arab world and among the Arab American community, the intersectionality of class, religion and generations play, and what the future of gender equity looks like.
Classrooms are welcome to join for a piece of program or stay until the end!
For questions, e-mail Dave Serio at dserio "at" accesscommunity.org
---
In partnership with
Made possible in part by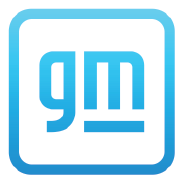 ---
Due to the pandemic, we have been closed to the public since March 13, 2020. Closed doors mean that our earned revenue streams have dried up, and corporate funds have been pivoted to assist with COVID-19 relief or for their own financial survival. We are looking forward to the day we can safely reopen, but until then, we need your support.