2 p.m. ET Saturday, Oct. 23, 2021
AND
2 p.m. ET Saturday, Nov. 20, 2021
Re/Crafted Histories with Zahra Almajidi
In-person at AANM Russell J. Ebeid Library & Resource Center 
Museum Members: $10
General Public: $12
Students: $8
Fascinated by objects and their histories, artist-in-residence Zahra Almajidi invites members of the community to attend a 2-part storytelling session and workshop centered around the mementos, family heirlooms, amulets and charms taken up by those in our local communities. The first session will have participants share stories about the objects they have brought in and learn how to utilize and craft different findings and components to transform their objects. The second session will have participants show how they have altered their objects, and how their interactions with said objects have changed since.
All AANM guests are required to show proof of full vaccination, remain masked, and fill out a health screening form upon check-in in order to attend this event.
For questions, e-mail Kathryn Grabowski at [email protected].
Zahra Almajidi is a visual artist and metalsmith raised and based in Detroit, MI. Utilizing both traditional metalsmithing techniques and CAD/CAM processes, her work explores the ways in which objects and adornment allow one to question and contend with what it means to exist and to resist within a culture that hesitates to recognize and accept one as they are. She has worked at several art fabrication spaces in Metro Detroit including Wayne State University where she received her BFA in Metalsmithing, Lawrence Technological University where she briefly served as shop co-manager, and Cranbrook Academy of Art where she was awarded the Cranbrook Art Director's fellowship and recently received her MFA in Metalsmithing. During her last semester at Cranbrook Academy of Art, she was the recipient of several awards and grants including the Red Bull Arts Detroit Microgrant, the Adornment + Theory BIPOC Seed Grant, and the Cranbrook Academy Director's Award. Select pieces from her thesis installation were purchased by the Cranbrook Art Museum and accessioned into their permanent collection. She regularly participates in fabrication demos and workshops, and exhibits work both locally and nationally.
---
Made possible in part by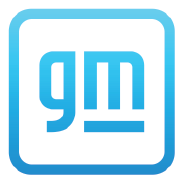 ---
Due to the pandemic, we have been closed to the public since March 13, 2020. Closed doors mean that our earned revenue streams have dried up, and corporate funds have been pivoted to assist with COVID-19 relief or for their own financial survival. We are looking forward to the day we can safely reopen, but until then, we need your support.