Four performances:
7:30 p.m. ET Thursday, Friday, Saturday Dec. 9-11, 2021 (In-person)
2 p.m. ET Sunday, Dec. 12, 2021 (In-person + livestream)
Kilo Batra: In Death More Radiant
In-person at The Annex @ AANM
$10 Museum Members, $12 Students/Seniors, $15 General Public 
Purchase In-person tickets: Thursday (sold out) | Friday (sold out) | Saturday (sold out) | Sunday (sold out)
Purchase tickets for Sunday livestream 
Kilo Batra: In Death More Radiant is a theatrical reimagining of the death of Cleopatra, the life of famed Egyptian actress Fatma Rushdie who played her, and the 1927 play by Ahmad Shawqi that dramatized her demise. This play bends the notions of time, gender, and genre to wrestle with history and its reconstructions. Join us in the present, Cairo in the 1920s, and ancient Egypt all at once for a poetic reckoning of the positionality of women and queer identities in Arab culture. Let's see what remains, what repeats, what we break free from, and finally, what we create instead. The play will be performed in English and Arabic with supertitles provided in both languages.
A Host of People's Kilo Batra is directed by Sherrine Azab and written by AANM June 2020 artists-in-residence Mariam Bazeed with Kamelya Omayma Youssef, with translations by Bazeed and poems and lyric essays by Youssef. Performers include Faith Berry, Zeina Fawaz, Chris Jakob, Sam Watson and Frank Sawa, as well as Mariam Bazeed and Kamelya Omayma Youssef; with designers/production team Jake Hooker (AHOP Co-Director & Projection Designer), Chantel Gaidica (Producer & Lighting Designer), Amanda Ewing (Dramaturgy), Dorothy Melander-Dayton (Set Designer), Levon Kafafian (Costume Designer), Emily Erlich (Co-Stage Manager), Shardai Davis (Co-Stage Manager), Donia Jarrar (Composer), and Rasha Almulaiki (Assistant Director/Subtitle Operator). 
Reservations are strongly encouraged. Seating is limited and at café tables. All AANM guests are required to show proof of full vaccination, remain masked, and fill out a health screening form upon check-in in order to attend this event.
Content warning: This show deals with and contains imagery and language pertaining to domestic abuse, death, violence, and suicide. Age recommendation is 16+.
For questions, e-mail Kathryn Grabowski at [email protected].
---
In partnership with

---
Made possible in part by

Kilo Batra: In Death More Radiant is a National Performance Network (NPN) Creation & Development Fund Project co-commissioned by the Arab American National Museum and NPN. The Creation & Development Fund is supported by the Doris Duke Charitable Foundation, the Andrew W. Mellon Foundation, and the National Endowment for the Arts (a federal agency). For more information: www.npnweb.org.
Additional funding for Kilo Batra: In Death More Radiant is generously provided by the National Endowment for the Arts and Michigan Humanities, an affiliate of the National Endowment for the Humanities.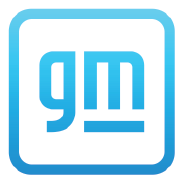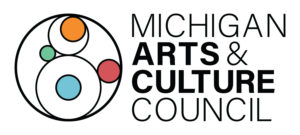 ---
Due to the pandemic, we have been closed to the public since March 13, 2020. Closed doors mean that our earned revenue streams have dried up, and corporate funds have been pivoted to assist with COVID-19 relief or for their own financial survival. We are looking forward to the day we can safely reopen, but until then, we need your support.