Image: Tarek Yamani, photographed by Maria Baranova.
7:30 p.m. ET Wednesday, Oct. 27, 2021
Digital World Premiere: Tarek Yamani & Spektral Quartet
Online Livestream
FREE with RSVP
As the culmination of their 2020/21 UMS Digital Artist Residency, the Spektral Quartet performs the world premiere of a new four-movement suite composed by Tarek Yamani.
Program
Works by Tarek Yamani:
Berytus (world premiere for string quartet)
Skylines Ahead (for string quartet and Lebanese percussion)
For questions, e-mail Kathryn Grabowski at [email protected].
Tarek Yamani, born and raised in Beirut, is a Lebanese American award-winning composer and pianist who taught himself jazz at the age of 19. Since the release of his debut album "Ashur" in 2012, he has been reinventing classical Arab music within the framework of Black American Music in a genre often dubbed "Afro-Tarab." He has composed the works on this program for the Spektral Quartet, a Grammy-nominated string quartet based in Chicago that actively creates musical conversations between traditional repertoire and new works. Tarek currently resides in Berlin.
---
This program is co-commissioned by University Musical Society of the University of Michigan, Ann Arbor, and the Abu Dhabi Music & Arts Foundation, Ltd. Additional support is provided by the Arab American National Museum through a grant from The Andrew W. Mellon Foundation. This Digital Arts Adventure is brought to you in part by UMCU Arts Adventures.
In partnership with
Made possible in part by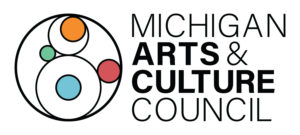 ---
Due to the pandemic, we have been closed to the public since March 13, 2020. Closed doors mean that our earned revenue streams have dried up, and corporate funds have been pivoted to assist with COVID-19 relief or for their own financial survival. We are looking forward to the day we can safely reopen, but until then, we need your support.